Lip Blushing is a semi-permanent procedure in which color (pigment) is implanted into the skin using an electric tool with needles.
Lip blushing/lush lips is a beauty procedure used to play up your lips! Designed to enhance the natural color and shape, lip blushing heals in a very subtle way. There are many benefits to this procedure including evening out the tone between the top and bottom lip, neutralizing dark toned lips and adding pops of color to lighter toned lips. Not only can it define the lip line and enhance the natural tone of your lips, it can also give the illusion of fuller lips and improve the symmetry of them too.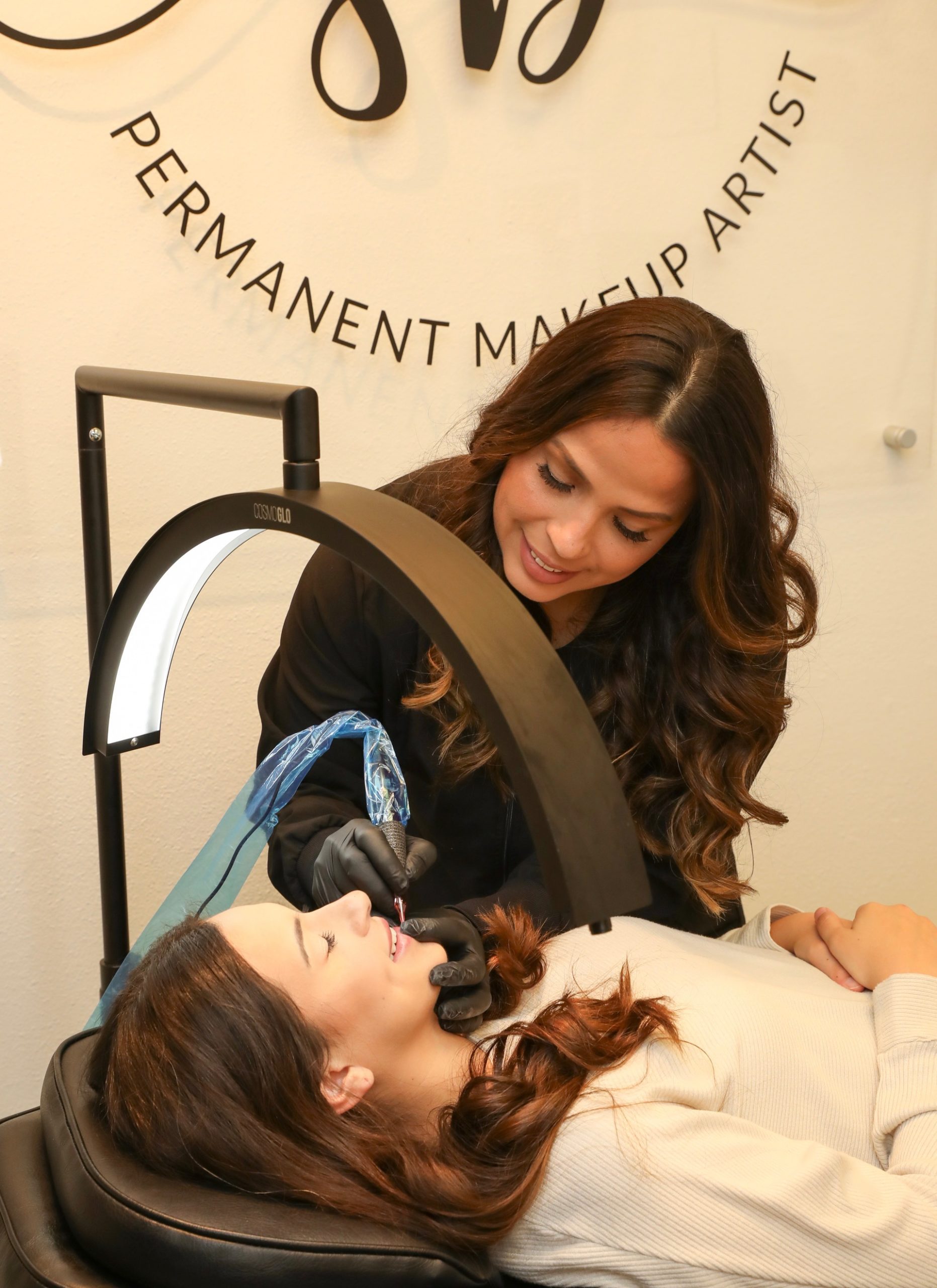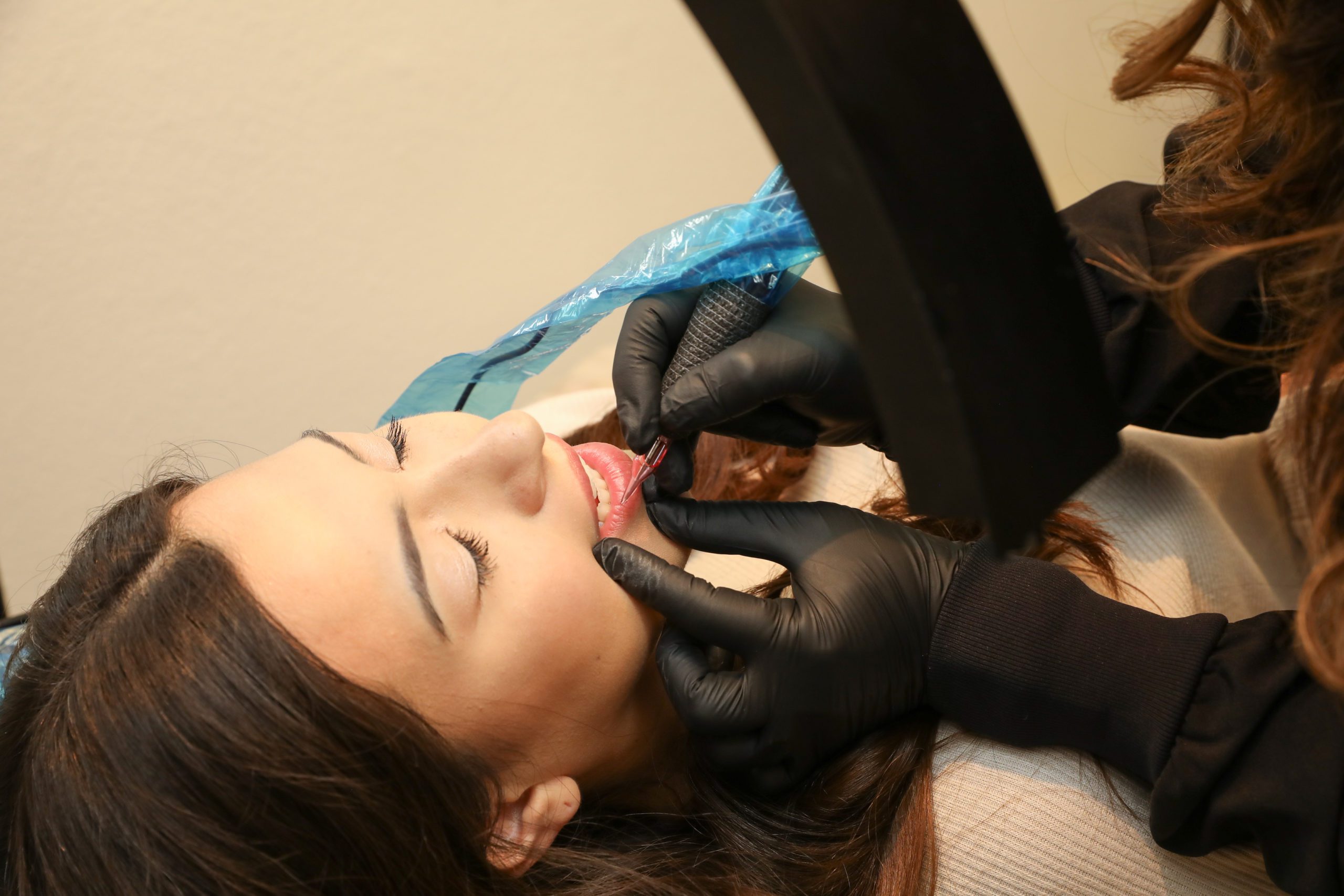 The procedure includes a consultation where you will be able to pick a color from a variety of shades that work best with your natural lip tone. During this time, your artist will draw your outline and fill in the full lips before it is approved by you. Once approved, the work begins, with the goal of creating the best possible results for you. Book your appointment today for naturally defined and beautiful evenly-toned lips!
Visit Our Studio
Our professional permanent makeup studio is conveniently located in the Central Texas Marketplace!