What Brow services do we offer?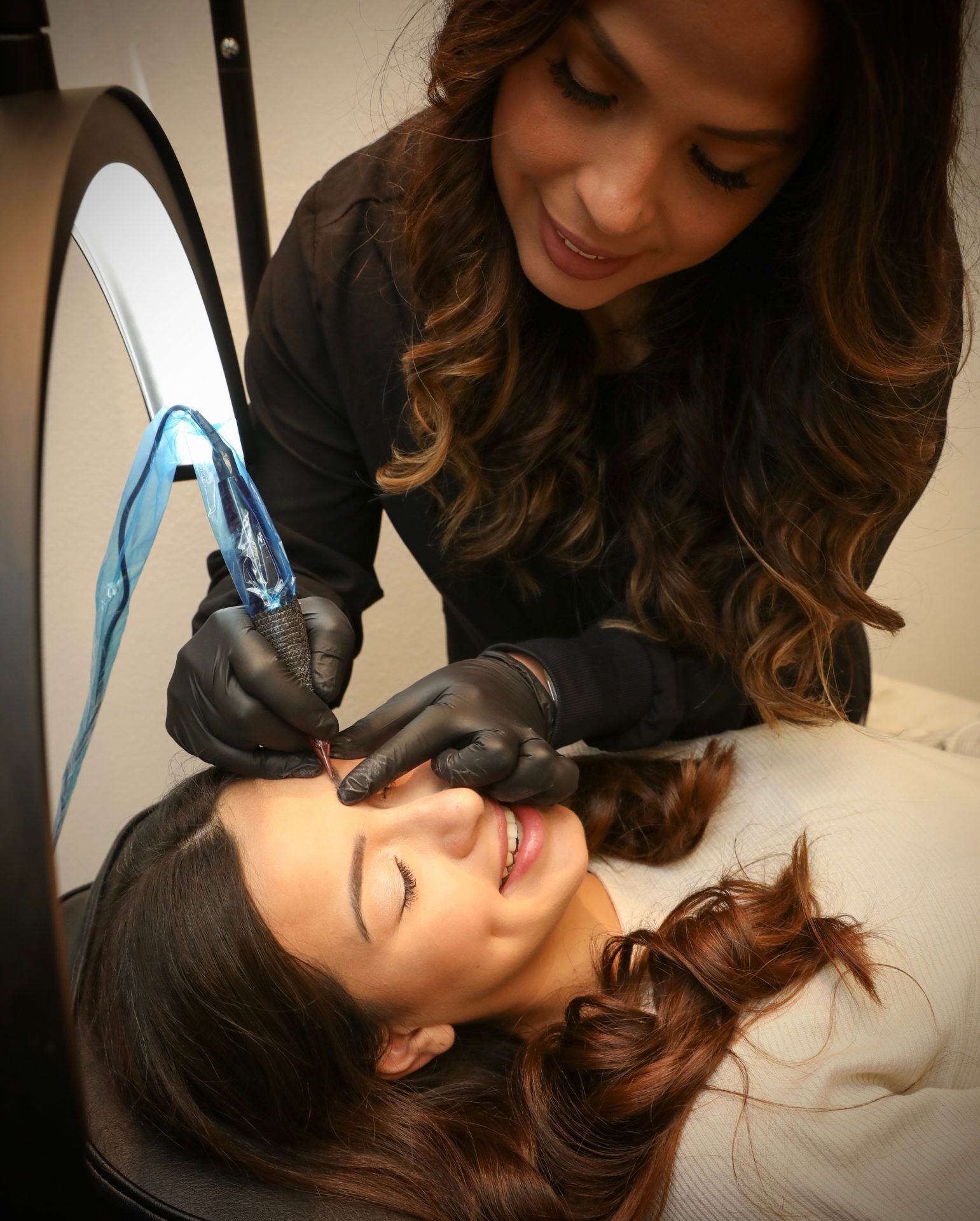 All Brow Services are totally customizable techniques that will allow you to have the perfect brows for YOU! Our in-depth consultation and pre-draw will ensure you're getting the best fit for you and your lifestyle. Giving you the most natural brows that enhance your beauty and frame your face is what we do. Book your appointment today!
MICROBLADING is one of the hottest trends in beauty and for good reason! Saving you from having to spend between 10-30 minutes extra per day trying to draw on natural brows that look the same just to wash them off every night. Your microbladed brows won't wash off, melt off or smear while you sweat. You will notice how natural microblading strokes look and how much they look like real hair!
MICROSHADING is a permanent makeup procedure in which color (pigment) is implanted into the skin using an electric tool with needles that make tiny, pin-like dots in a gradient pattern, creating a powdered effect.
POWDER BROWS is a form of permanent makeup (cosmetic tattoo) where pigment is implanted under the surface of the skin with a machine. This technique is meant to create a soft, powdery makeup look. By brushing and inserting pigment into the skin, we build the pigment layer by layer producing a gradient of color from dark to medium to light. This service is great for those who prefer bold looking brows, those with oily skin and cover up or correction.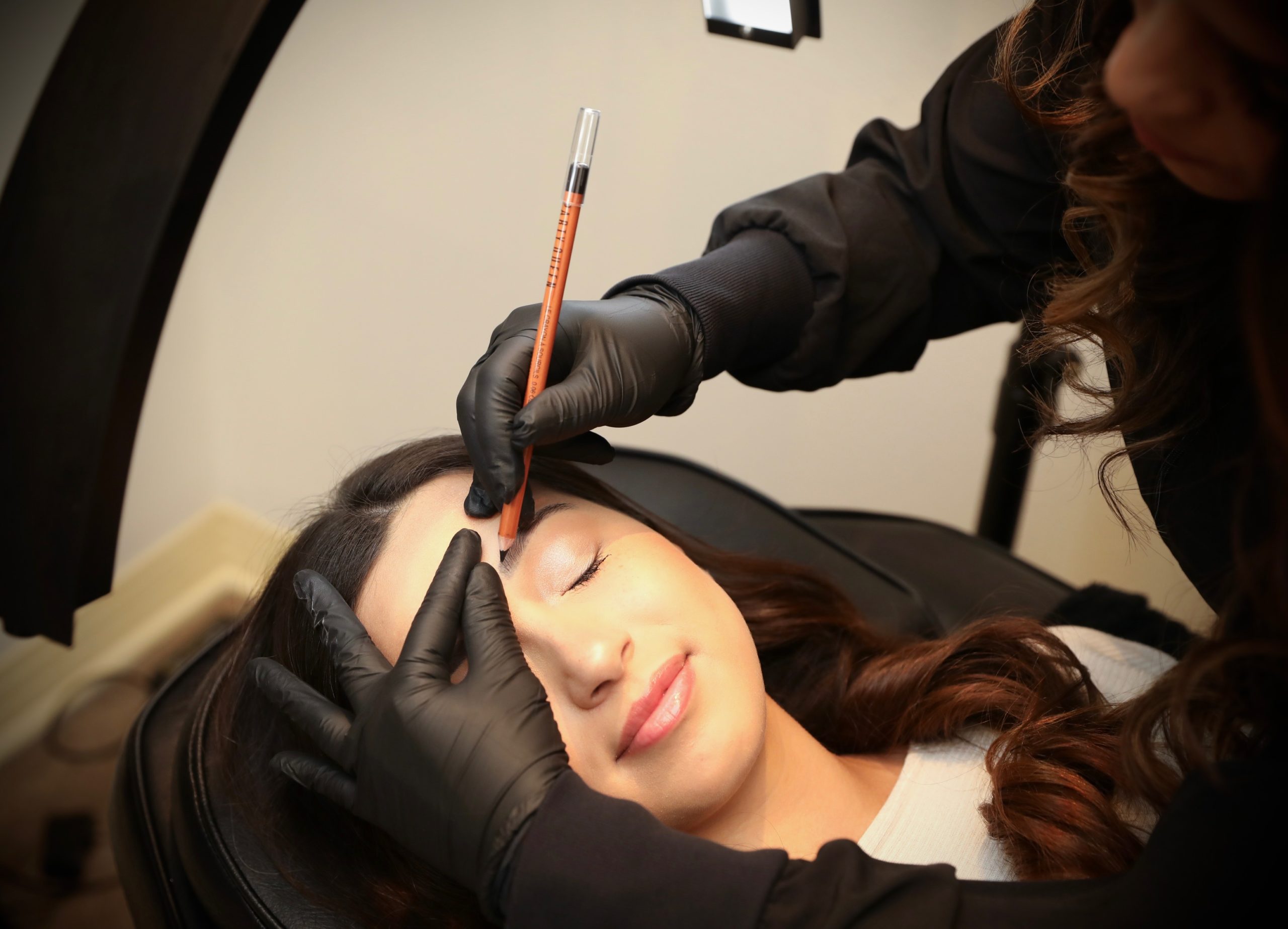 COMBINATION BROWS are achieved by combining Microblading and Microshading. This means hairlike strokes are added by hand and shading is added with a machine to create a very natural-looking brow.
Benefits of Microblading & Microshading
Simplifies your beaty process

No more drawing your brows on everyday

No more re-applying makeup throughout the day

Enhances your natural features

Your Superior Beauty Experience Artist will follow the natural shape of your bone structure for the most natural looking results

Color (Pigment) is mixed to math your natural hair

Shape and color (pigment) is customizable for every client

Creates for symmetry in both eyebrows

Fills in sparse areas in your natural brows with hair-like strokes

Saves you money spent on traditional makeup products

Cuts down on pencils, powders, and gel products

Gives you more confidence

Helps if you have vision problems that prevent you from applying makeup the way you would prefer

May help if you have mobility limitations, restrictions or inability to control your mobility
Pre-Procedure Instructions:
No brow wax or tinting one week before

No alcohol or caffeine 24 hours before

Avoid sun and tanning two weeks prior

Do not take Asprin, Niacin, Vitamin E or Advil/Ibuprofen 24 Hours before

Do not workout 24 hours before

Discontinue Retin-A 4 Weeks Prior

Note: You will may be more sensitive during your menstrual cycle.
Consultation: Talk about your goals and expectations.

Consent Forms: Complete before any work can be done

Pictures: Take pictures of your brows before getting started

Microblading Procedure: Brow Mapping, Numbing, Microblading

More Pictures: Take Pictures of your eyebrows after microblading procedures

Leave with new, fresh brows!
Microblading/Microshading Aftercare:
Keep eye area dry for 3-5 days

Apply healing cream for about 2 weeks

Sleep on your back for about a week
Touch or scratch eyebrows

Exercise or swim for about 2 weeks

Sunbathe or sauna for about 2 weeks
Visit Our Studio
Our professional permanent makeup studio is conveniently located in the Central Texas Marketplace!